Kenneth, DallasTx

VP Verification
Your Water Cleanup Crew Did A Great Job At My Home!!
This thing is a beast. It came double boxed-in heavy-in duty cardboard. Set up was easy and it moves the air. I already notice the difference in my basement.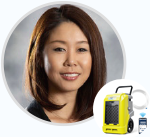 David Smith,Dallas

VP Verification
Kitchen Cabinets Water Problem Solved!!!
This looked like a good for drying out basements after water leaks.
We have other dehumidifiers but this one has a very large capacity so we decided to try it.

George,Denton

VP Verification
Great service honest people and prices were fair!
The main reason we selected this air scrubber over the competition was that we saw that it had the UV-C feature that can also kill the bacteria in the air (And really, who doesn't want that!?)