Are you worried about humidity? And your basement, bathroom, and laundry room are affected by humidity, but unfortunately, you have not gotten rid of this problem. Therefore, today, we will introduce here the best ALORAIR dehumidifiers, which are the perfect solution to restore water damage.
Dehumidifiers are the best choice for industrial and commercial use. This product has all the functions to help remove excess moisture in the environment and protect your house, basement, and affected areas from the mold.
Why do you need the dehumidifier?
Dehumidifiers are very important equipment for every home, office, and industrial site. This equipment is an ideal product for flooded areas and can keep moisture in the air. Although humidity affects the environment and spreads different types of allergies, it affects the lung system. Therefore, to eliminate the problem, you must install a dehumidifier for your home.
In addition, due to humidity, your home furniture is damaged, wallpaper peeling, stains, door swelling, wood degradation on walls or floors, condensation on windows, and termite infestation. A dehumidifier is the best product for your home humidity, protecting you from different types of transmitted diseases.
Benefits of dehumidifier
Dehumidifiers have many advantages and can provide a variety of facilities for end-users. The following are several benefits of dehumidifiers.
A dehumidifier helps reduce humidity levels
The ideal dehumidifier helps protect you and your family from different allergies and reduce the chances of mites, mold, and mildew. This great product not only protects you from the mold but also keeps the moisture in the air. In addition, the dehumidifier helps to reduce the odor of rot and avoid mildew.
Protect you from different diseases
Due to humidity, there are more opportunities to spread various diseases in the environment, but the dehumidifier can help you reduce the irritation to the respiratory system and skin, and help you breathe more easily, and maintain the environmental disease of the house through different levels of maintenance.
Keep home humidity
This ideal machine allows you to maintain the humidity in your home. Using a dehumidifier can help your cloth dry faster without staleness. Bread and cereals will also remain fresh, and your electronic equipment will continue to be preserved. To ensure that you cannot find any signs of corrosion or rust on the electronic tools. Moreover, dehumidifiers are the main source of dust reduction at home, so now you do not have to worry about daily cleaning.
Control energy costs
The portable high-efficiency dehumidifier is an important source of reducing energy costs because it allows the air conditioner to operate more efficiently and controls the humidity in the AC air.
Things to consider before buying a dehumidifier
When you decide to buy a dehumidifier for home or office, the first thing to remember is the size of the unit needed. The second thing you consider is, does the whole house need a unit? If so, then you must buy a dehumidifier for the entire house, but you can only face high humidity in a specific area of ​​the house, then you must choose a portable dehumidifier.
However, before purchasing a dehumidifier, you must check the quality of the equipment, and check the working hours, specifications, and functions of the product, and ensure that the purchased equipment has a specific water damage recovery capability.
Here are some buying guidelines:
Ensure the dehumidification capacity of the equipment.
Before buying, please check the coverage of the dehumidifier and select only the ideal dehumidifier.
Purchase a unit according to the size of the room. If the room is large, you should buy a powerful dehumidifier.
Must choose a dehumidifier with a larger water storage capacity.
Check safety functions such as automatic shutdown, automatic defrost, and automatic restart.
Low noise, a quiet dehumidifier is preferred.
Before buying, make sure they provide a long-term guarantee.
The best choice for the best ALORAIR dehumidifiers
1) AlorAir Storm Ultra Dehumidifier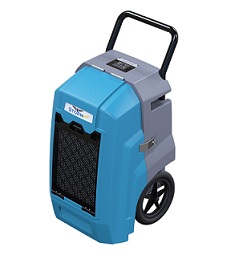 Are you looking for the best water restoration project? Then AlorAir Storm Ultra Dehumidifier is your best choice. AlorAir Storm can operate efficiently every day and can remove 90 pints of water under the AHAM condition.
AlorAir Storm is very suitable for places affected by floods or floods. Moreover, it consumes excess water and provides space for repair and cleaning, and drying. The dehumidifier is an expert in water damage repair, convenient functions, and portable size. Not only is it most suitable for flood restoration, but it is also most suitable for fire restoration, house drying, carpet drying, and mold restoration.
2) ALORAIR Sentinel HDi90 dehumidifier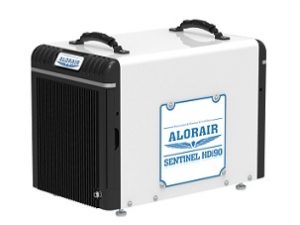 The ALORAIR Sentinel HDi90 dehumidifier is most suitable for basements and crawl spaces.
The Sentinel HDi90 dehumidifier is specially designed for crawling spaces or basements and any places where moisture is prone to appear. Sentinel is the best solution for dehumidification and water damage repair products.
AlorAir has a wide range of products; therefore, AlorAir provides you with many dehumidification solutions, and these water restoration projects can be adapted to any environment. In addition, this is perfect for crawling spaces in commercial buildings or homes.
3) AlorAir Storm SLGR 1600X commercial dehumidifier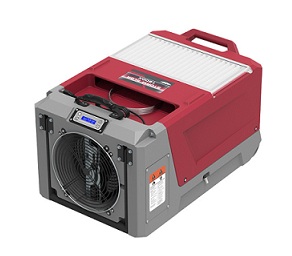 Are you looking for high-performance refrigerants for industrial use? AlorAir Storm SLGR is your best choice for industrial or commercial use and can help you dry the air in your space. A storm dehumidifier designed in this way can dry the affected area, thereby absorbing moisture and cleaning the area in an efficient and efficient manner.
The Storm SLGR 1600X dehumidifier is a powerful machine, a perfect solution for work efficiency and water damage repair area, and provides a clean and dry environment. It is specifically designed for end-users and provides an easy-to-install and easy-to-use process. In addition, its operation is also very simple.
The SLGR 1600X commercial dehumidifier comes with some functions, which will make end-users want to engage in AlorAir's services to meet user needs.
in conclusion
In short, a dehumidifier is an ideal product for commercial and industrial use. This device gives you many reasons to buy a dehumidifier for your home and office. Whether the dehumidifier can maintain the environment and provide a healthy and comfortable humidity is the best consideration.